How to Get Faceless or Headless on Roblox
One of the cool tricks in Roblox is going headless or faceless when playing the game. That could give you some funny looking character with no face or no head, which could surprise your friends or other Roblox players.
Read on our guide for getting headless or faceless in Roblox, with or without Robux.
How to have no face in Roblox for free
Now there are several methods which could be used to go faceless in the game.
Many of these methods cost some Robux, which might not suit many of players. But, the question of many users is whether there are any free ways to lose your face on Roblox?
The answer is yes.
But, these free methods are usually some kind of trick involving a glitch in the game which might get fixed quickly. So, you have to constantly look for new ways to remove your Avatar's face without robux.
Get faceless without Robux
Follow these steps in the game to get a faceless Avatar:
Open the Avatar Editor in Roblox.
Select Costumes and then Preset Costumes.
Scroll down until you see the Man package. Next, choose it to open.
Don't forget to choose the Man Head.
Visit Body > Scale, and then select the R6 body type.
Once you've done all these mentioned steps, the no face glitch would be activated, hopefully (that is, if the developers haven't fix the issue so far when you're reading this tutorial).
Being headless in Roblox?
Yes, that's possible as well.
In Roblox, going headless needs a PC and a couple significant steps. Unfortunately, players on mobile or Xbox have to use a laptop or PC along with their primary device to place in order to use this trick for being headless on Roblox.
These instructions are shown below for different systems including mobile devices, Mac, and PC. Please remember that the methods for PC and Mac work in a way that it's just you that don't see the head. In other words, your Roblox head is still shown to other players.
iOS & Android tutorial for removing head
These are the steps to follow if you want to have a headless character in Roblox when playing game with your Android or iOS mobile devices (such as iPhone or iPad).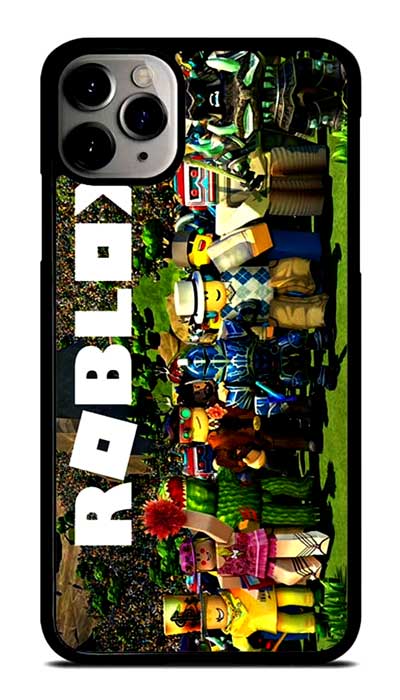 Start the Roblox App and then access the Shop.
Look for City Life Woman in the Shop and buy it, as well as Orange Beanie with Black Hair.
In the menu of Avatars go to the section to Customize. Then find and put on a City Life lady and an Orange Beanie with Black Hair.
With Chrome browser, visit Roblox.com (it's quicker to accomplish these steps – 4 to 6) and in case you aren't already signed in, do so.
Navigate to Avatar (in the left menu) > menu of customization > choose Body > Skin Tone
Skin Color Menu: pick advanced > head (left choices) > black as the shade.
App Roblox > Select body from the Avatar Customization menu. Browse until you locate the R6 body type.
Mac tutorial
Follow these steps if you are on MacBook or iMac:
Launch the Finder.
From the Finder's left side, double-click Applications.
Search your apps till you discover Roblox.
Choose Show Package Contents from the context menu when you right-click on Roblox.
Click the Contents button twice.
Click twice the Resources.
Content should be double-clicked.
Move the subfolder for heads to the folder for content which you were in earlier.
After all these steps you'll notice that the head is gone if the game is loaded as R6 type.
PC tutorial
Here are the required steps for PC users to remove their head in Roblox:
Navigate to the Roblox website and enter the Avatar Shop.
Get rid of your avatar's present head.
In your PC: In the search field, type "Roblox Player"
Choose Open File Location.
Open File Location by right-clicking on the Roblox player.
Select Content>Avatar and verify that the heads folder is located within the avatar folder.
Move the folder for heads to the folder for the Downloads.
Now that you've done all the above steps, just start Roblox and play any game to see whether you've become headless.
Headless Horseman Head
One of the Roblox's most popular cosmetics is Headless Horseman which actually includes a headless character.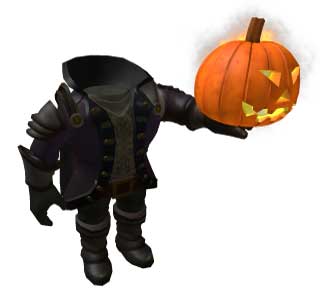 Roblox gamers eagerly await for this package each year in order to obtain the Headless Head. This avatar head item may be used to make a bunch of appearances that would otherwise be impossible.
But, how to get this headless avatar?
Well, aside from purchasing it from the Avatar Shop, the only method to obtain the Headless Head is through trading. Because this item is so popular, Roblox Premium is necessary for this transaction, although because of the popularity of the item, you have to spend a lot.
If you can't trade for the Headless Head, you will have to wait until October to get it. It is available as part of the Headless Horseman package for a price of 31,000 Robux.
Conclusion
There are several design styles that create distinctive costumes and give individuality to a player's Roblox avatar. One of these includes an avatar with no face or head. Going headless or faceless in Roblox has been easier over time as the aesthetic has become more popular on the site, but going entirely headless still takes some tricks.
What we mentioned above, showed you some of our top methods to become headless in Roblox, walking you through the required steps.