LifeLock Review
Anyone could be a victim of identity theft and stolen personal information. One of the best services for ID theft protection is LifeLock which provides different tools to help prevent these kinds of threats.
Our tech based lifestyle including many of our usual online activities make us more vulnerable to fraudulent activities and identity theft problems. Based on reports, so far about 25% of people have experienced some kind of stolen ID issues. Most of these cases could have been prevented if some kind of helpful service such as LifeLock were used by those users.
LifeLock is especially helpful in situations which a company with lots of identity and personal data gets hacked. Users which are subscribed to this service get notified about possible threats immediately and could take proper actions.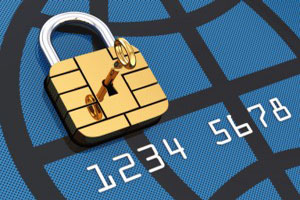 Public records are constantly monitored by LifeLock to detect their members' identity misuse. Also, criminal sites are under surveillance by this service to discover any clues regarding trading, selling or buying personal information. There are other instances in which someone uses others' personal information illegally which could be detected by this service. These situations could occur in applying for credit cards, wireless services, mortgage loans, auto loans, and so on.
Another issue which happens frequently is losing wallet due to theft or other reasons. In this case, LifeLock experts could help their customers cancel their credit cards and take advantage of the coverage offered by the company including travelers checks, checkbooks, insurance cards, Social Security cards, driver's licenses, and more.
Users could get alert calls or text messages based on what they choose in their account. Depending on the provider plan, SMS messages might not be free. But that's not the case for warning phone calls by this service which is free.
LifeLock is reviewed positively by many ID protection services rating and comparison websites. In some lists it has the top place in this category. Read on to learn more about benefits of using this service and different subscription and pricing plans provided by the company.
Benefits of membership
US-based agent: this agent works to fix problems for the member.
Detection & alerts: monitors various events related to identity and credit to detect ID theft issues and gives alarms via mobile devices and email.
Maximum $1M covered costs: in case its necessary, LifeLock provides this kind of financial support for experts, lawyers, consultants, investigators, etc. costs.
Other features of the service include: monthly credit score tracking, file-sharing networks searches, bank accounts takeover alerts, investment account activity alerts, data breach notifications, court records scanning, fictitious identity monitoring, black market website surveillance, address change verification, lost wallet protection, etc.
Please keep in mind that some of the mentioned features could only be found in specific plans being described with more details in the official website.
Pricing
Three membership plans are provided at LifeLock website:
Standard – appropriate for those with basic assets and a Social Security Number. The plan covers up to $25,000 for replacing stolen funds. Standard plan is priced at $9.99 per month.
Advantage – those with savings to protect and more than 2 bank accounts could benefit more from this plan which also has a $100,000 coverage for stolen funds replacement. It costs $19.99 per month to subscribe to this plan.
Ultimate Plus – having higher net worth and 401(k) and retirement investments? If so, then use this plan with additional features. The stolen funds replacement coverage in 'Ultimate Plus' is $1M. For a monthly fee of $29.99 users could get access to LifeLock services offered with this plan.
Please note that the total service guarantee included in all above three plans is one million dollars.
There are also some promo codes to get discounted prices for using LifeLock services. For instance, users which enter "Tvoffer" promo code while subscribing could use this ID theft protection service for free in the first month of their membership.
Support & help
Customers of Lifelock could log in to their account whenever they want. There they could ask their questions from member service representatives 24/7. And a team of experts could help solve ID theft issues if needed.
Users could also find different kinds of tips, information, FAQs, news, etc. on the website.